Body of Christ Community Church
"And He Himself gave some to be apostles, some prophets, some evangelists, and some pastors and teachers, for the equipping of the saints for the work of ministry, for the edifying of the body of Christ.
(Ephesians 4:11-12 NKJV)
​
BOCCC exists to worship the Lord, to win the lost, to heal the brokenhearted and to equip believers to represent the Body of Christ in their communities and abroad.
We want to always be busy doing the work of the Lord - but we also take time to fellowship with one another and support our community and Godly causes. See what's happening now!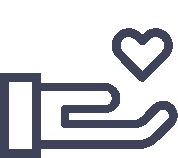 "So let each one give as he purposes in his heart, not grudgingly or of necessity; for God loves a cheerful giver"